That's So MLS is the Major League Soccer podcast for the long-suffering fan of the world's most chaotic league. Hosted by journalist Andrew Bates and ex-casual defender Nick Thornton, TSMLS looks at club soccer from a Canadian perspective, with coverage of games and news from around North America.
Episodes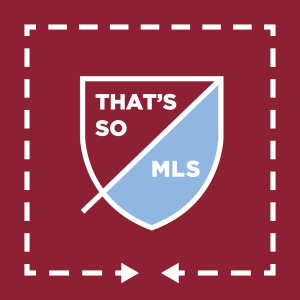 Saturday Aug 20, 2022
Saturday Aug 20, 2022
There's been so much MLS action, news, transfers, and a Canadian Championship to boot, that we find ourselves playing a bit of catch up and breaking down some previous weeks as well as the fate of every team around the league. We also spend a good chunk of the show discussing the ongoing debacle surrounding the Whitecaps' handling of Bob Birarda (Mins 8-18 in the episode).