That's So MLS is the Major League Soccer podcast for the long-suffering fan of the world's most chaotic league. Hosted by journalist Andrew Bates and ex-casual defender Nick Thornton, TSMLS looks at club soccer from a Canadian perspective, with coverage of games and news from around North America.
Episodes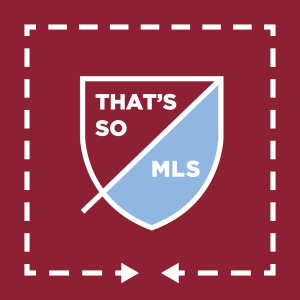 Saturday Jul 03, 2021
Saturday Jul 03, 2021
We're back after the break and are catching you (and ourselves) back up with MLS action. There's been a flurry of results, some interesting news, and a whole host of goals. We look at where the table sits and then do a deep dive on everyone's favourite "oh yeah, they play in this league" team: the Vancouver Whitecaps.