That's So MLS is the Major League Soccer podcast for the long-suffering fan of the world's most chaotic league. Hosted by journalist Andrew Bates and ex-casual defender Nick Thornton, TSMLS looks at club soccer from a Canadian perspective, with coverage of games and news from around North America.
Episodes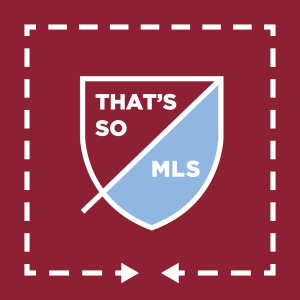 Saturday Apr 01, 2023
Saturday Apr 01, 2023
It's been a few weeks since we've talked so we're taking a look back at the last few matches for the Canadian MLS clubs. We note that none of them are irredeemable but none of them have really put the full package together either. We also have a look around the league at those making noise and taking space up top in the standings.