That's So MLS is the Major League Soccer podcast for the long-suffering fan of the world's most chaotic league. Hosted by journalist Andrew Bates and ex-casual defender Nick Thornton, TSMLS looks at club soccer from a Canadian perspective, with coverage of games and news from around North America.
Episodes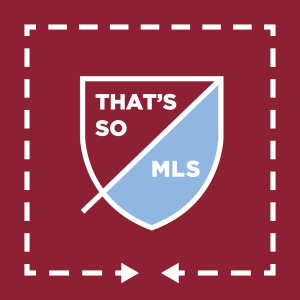 Wednesday Sep 20, 2023
Wednesday Sep 20, 2023
Another busy few weeks of MLS action sees two more coaches exit, a player get fired for starting a fight in an indoor soccer league, and the Whitecaps winning a whack of road games! What's not to love?!