That's So MLS is the Major League Soccer podcast for the long-suffering fan of the world's most chaotic league. Hosted by journalist Andrew Bates and ex-casual defender Nick Thornton, TSMLS looks at club soccer from a Canadian perspective, with coverage of games and news from around North America.
Episodes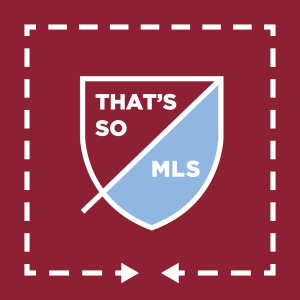 Wednesday May 17, 2023
Wednesday May 17, 2023
It was a *spicy* one last week and we are here with all the news on the yellow cards, the second yellows, the thirds, some reds, and TWENTY-ONE fines issued. We also have news, including another MLS team and our first two coach firings of the season.