That's So MLS is the Major League Soccer podcast for the long-suffering fan of the world's most chaotic league. Hosted by journalist Andrew Bates and ex-casual defender Nick Thornton, TSMLS looks at club soccer from a Canadian perspective, with coverage of games and news from around North America.
Episodes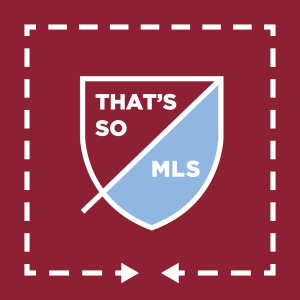 Thursday Apr 22, 2021
Thursday Apr 22, 2021
It was an eventful weekend of games in the kick off of the 2021 MLS season and we've got all the results, the drama, the opening of accounts, the messed up subs, the missing subs, and absurd goals. We talk about how fortune favoured the brave in Montreal-Toronto, how dangerous a Galaxy side that can defend will be, and also got our first glimpse of a very serviceable Austin side. Who lost.