That's So MLS is the Major League Soccer podcast for the long-suffering fan of the world's most chaotic league. Hosted by journalist Andrew Bates and ex-casual defender Nick Thornton, TSMLS looks at club soccer from a Canadian perspective, with coverage of games and news from around North America.
Episodes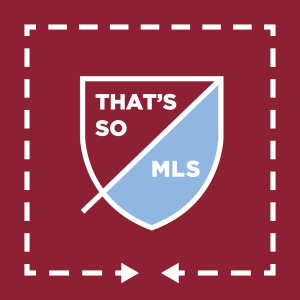 Saturday Apr 03, 2021
Saturday Apr 03, 2021
The MLS season is still a couple of weeks away but wow has there all of a sudden been a lot of soccer. We talk the She Believes tournament, Olympic qualifiers, World Cup qualifying, and of course, MLS as well. We go a little in depth into our favourite maligned team and ask "have the Whitecaps really changed?"